WHAT'S NEW AT C&A
Since 1997, C&A continues to grow and expand to meet the diverse testing needs of our clients!
In 2012, C&A expanded into a brand new 6,000 square foot facility to accommodate our diversified testing offerings on a global platform, and to make room for newly acquired specialized test equipment.
2013 saw the addition of multiple staff members to help us facilitate and deliver on a growing test demand from our customers. An additional 2,000 square feet were added to our facility as we continue to uphold on-time results worldwide. Haskell pumps on conductivity presses were replaced with Isco Precision syringe pumps to allow for more precise, accurate stress control without cycling.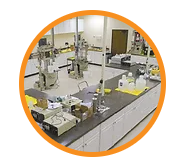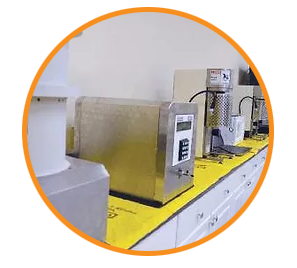 In 2014, we committed to focusing on expanding our equipment and test offerings and increasing our test capacity. The sand retention lab was equipped with additional Constant Drawdown Test Stations supported by a newly designed control console. In 2014 C&A also rolled out a completely new computer/server system and updated data macros.
In order to provide more diversified test offerings, our Rheology Department has added a Grace M7500 to allow high pressure Rheology testing up to 30,000psi and 600F. Also added was an additional Chandler 5550 to increase test capacity for standard rheology testing.
We are excited about the improvements to the facility, testing equipment, technology and how this will provide support for world class service to our customers.